about hay house online learning
We offer a diverse selection of courses offered by the world's leading experts. Learn and evolve at your own pace with interactive, audio and video based courses from today's top experts on health, wellness, spirituality, relationships, career and more.
How it works
Browse our courses to find something you'd like to learn about. These are delivered through your email, and are accessible on mobile, tablet and desktop, so you can fit learning around your life.
Perhaps you might want to invite a friend to take part with you? You can do this via email and social media when you join.

About Hay House
Founded in 1987 by Louise Hay as a way to self-publish her first two books, Heal Your Body and You Can Heal Your Life, both of which became international bestsellers (You Can Heal Your Life has sold more than 35 million copies worldwide) and established Louise as a leader in the transformational movement.
Hay House is one of the fastest-growing self-help and transformational publishers in the world, selling our products to more than 35 countries around the world. Hay House is a medium-sized publishing house bringing in big-name authors: Wayne Dyer, Suze Orman, Jerry & Esther Hicks, Jorge Cruise, Marianne Williamson, Caroline Myss, Cheryl Richardson, Christiane Northrup, and many others.
Helping Since 1987.
Hay House has been creating resources to help you live a better life since 1987.
Wisdom community
Join Hay House's exclusive membership and receive exclusive savings, downloads and inspiration.
customer care
Click here for more info and FAQs.
contact us
For all other questions, reach us here.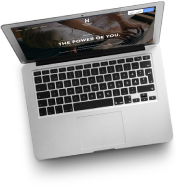 sign up to dive deeper.
Sign up to get new insights and tools to lead a more meaningful, successful life.